My co-member of mine (WANDA) at Phil. Digiscrapping Forum is going to get married on January 21, 2007 . so asks us to make some guestsheets for her wedding. It is where their guest would sign up some notes and wishes. I think it is a great idea she came up with, many of us signed up to help her and she assigned us photos for us to scrap. Here's the LO that i made for her and she was happy on what i have made: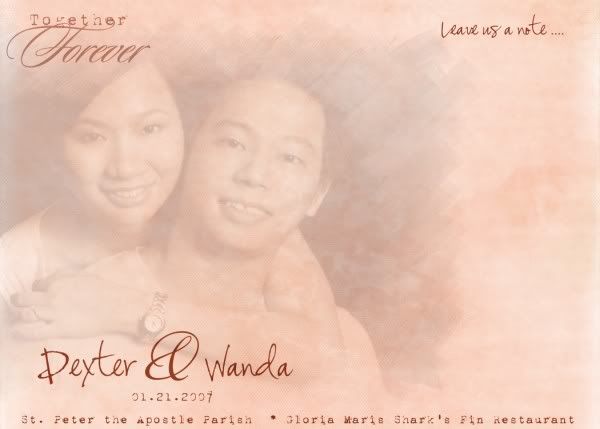 Paper is from my Sweet Nothings Kit (upcoming kit)




Lemonade paper from Nancie Rowe Janitz Tube LAce by Celia MArtin Beads are psp tube The rest of the elements are all mine.


Using my freebie bdaykit
tube lace by Celia MArtin